4. Impact Tracking
Impact tracking allows teams to measure how well their solution is doing in practice.
Let's begin filling out your project impact.
Click on impact tab in the navigation bar and find an impact type that you would like to complete. In this example we will update the "patients impacted" type.
To update select the grey bar.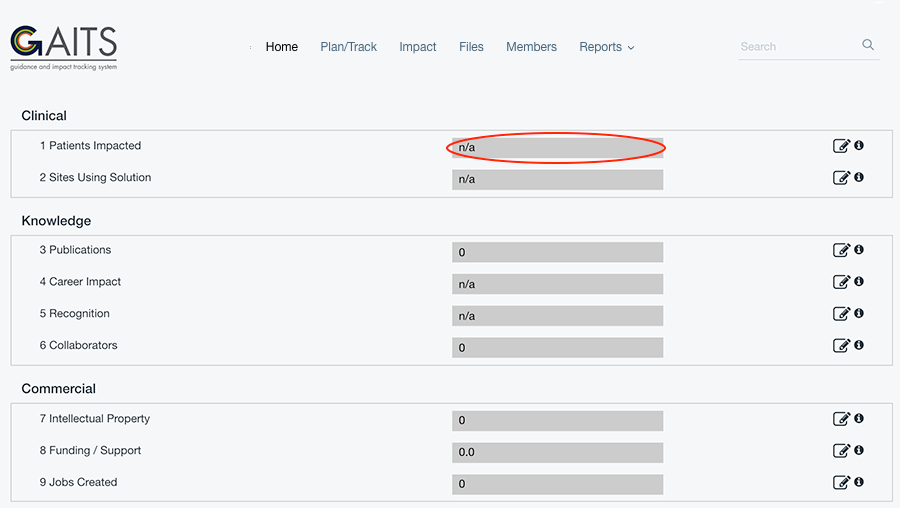 You will then see a pop-up window, click "add entry" to update your data.

Fill out the number of patients impacted by completing the fields, then select "save and back".

For clarification on how to answer various sections, hover over the "i" icon for more information.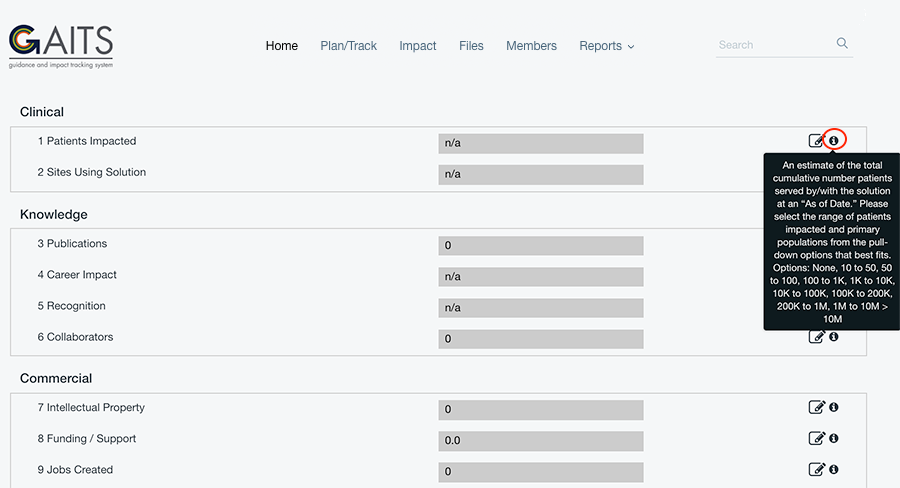 Your data will be tracked over time so you can easily track your projects impact as it moves forward. Head to the "Reports" tab for a graphical view of your information.